A while back I showed you my plans of constructing a Paddock Paradise for my horses.  Now that the ground has thawed and with the wonderful cool working weather we had this weekend I was hard at work. 
The key to getting my track in place is to complete the permanent fence all the way around the pasture.  Way back in 2009 2 legs of the fence were completed and all the holes drilled for the 3rd leg.  Unfortunately that's when things came to a halt thanks to complications of my day job.  For 2 years the fence posts sat tilted unpacked in their holes until this weekend.  I'm happy to report the 3rd leg of the fence posts is now DONE! 
With the far line finally completed I was able to set up 1 portion of my "track."  The horses now have the ability to run from the mud paddock, down along the driveway and into the far pasture.  Of course if they need shelter, water, or minerals they have to come all the way back up into the mud paddock area.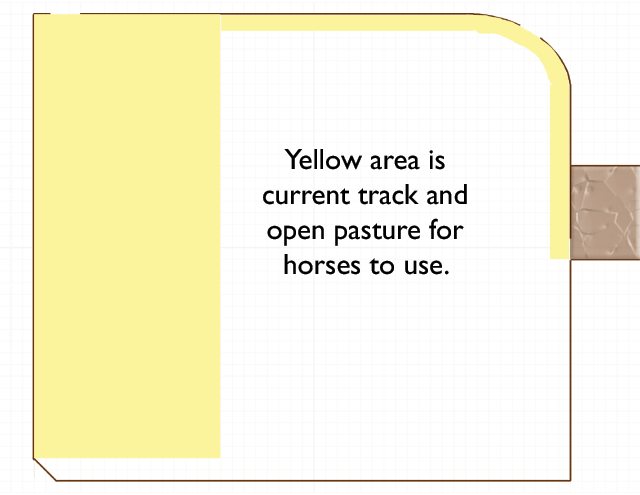 Video of the horses running on their new partial track!
Trail Tails Tuesdays!
Got horses? Got Blog? Why not share your adventures with us every Tuesday!
Mister Linky's Magical Widgets — Easy-Linky widget will appear right here!
This preview will disappear when the widget is displayed on your site.
For best results, use HTML mode to edit this section of the post.